Linking up with Farly at Oh Boy 4th Grade
http://ohboy3rdgrade.blogspot.com/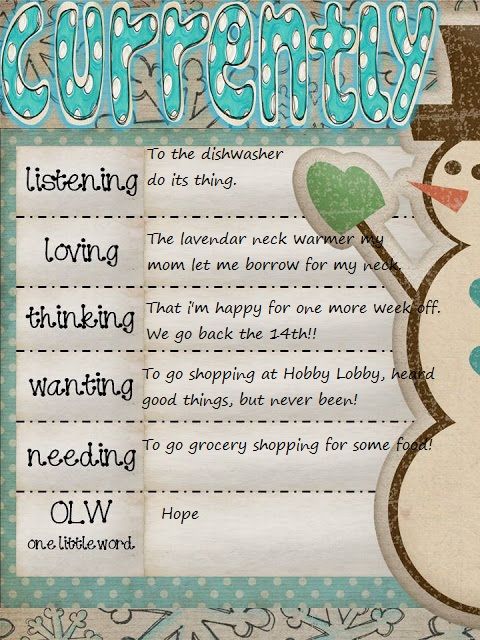 Listening-I got home from my parents around 8:00 and realized the sink was still full of dishes, thank goodness the dishwasher wasn't full or clean!!
Loving- I've been reading a little bit on break for my personal pleasure. I've been doing it on the iPad. I read "Wait for Me" by Elisabeth Naughton, I recommend it. It's a good chick read :) Anyway I've put a kink in my neck/shoulder when reading, so my mom gave me her Lavender neck warmer...it's HEAVEN!
Thinking- We still have one week off! We worked until Dec. 21st, but we have 3 weeks off. I'm enjoying the time off.
Wanting- A lot of people I know keep talking about Hobby Lobby, it's in Temecula, about 30 minutes north of me. I want to check it out! They have lots of things there and I will probably get in trouble with the hubby when I get home! Haha!
Needing- To go grocery shopping, the cabinet and fridge is getting pretty bare!
OLW- Hope, I have great hope for 2013!!
Okay on to my craft project. I've been dying to make a wreath with those felt flowers, so I went on to YouTube and taught myself. Here is what the outcome is. I want to hang it in my classroom for V-Day!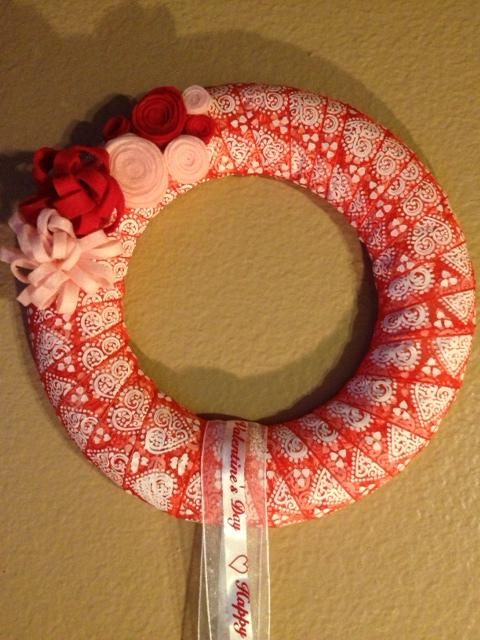 Happy January!!