Linking up with Farley for May's Currently!!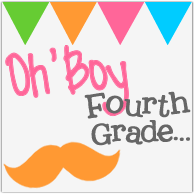 We have been knee deep in test prep. We take the STAR test officially next week. I feel like my kids have been working super hard and have been very patient with the amount of test prep going on, SO I decided to do a fun activity. I saw a "Summer Bucket List" project for kids online and incorporated it into my classroom. It turned out really cute and they had a blast making it.
Here is my currently for May
Our School is also celebrating Teacher appreciation week and I had a parent plan some fun things. So far each day has been something new. Here are a few pictures of what came to me this week.
Day #1 Decorate the Door
Day #2 Bring a flower
Day #3 Stock up with supplies
Enjoy! Have a good week everyone!