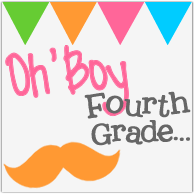 Linking up with Farley over at Oh' Boy Fourth Grade.
Here is my June Currently!
I am super excited that school is in it's final stretch. Our last day is the 7th. I spent this weekend getting the house and backyard ready for our staff end of the year party. I am excited and looking forward to the end of the day on Friday. It's been a great year and I have learned so much teaching 4th grade. I finally have one year under the belt along with my 6 of kindergarten! Next year will go a lot smoother!
I have enjoyed my students. It's been a whirlwind, but fun! In just a month or so I can officially say I've been a blogger for a year, so exciting!
OK...Currently Time!
Have a great week everyone!