Well it's about time for school things to start happening. I will be going in to my classroom and attending a training very soon. I'm trying to get all my running around done before then and spend some quality time with my 2 little ones. Not to mention go back to school shopping for my big 5 1/2 year old who starts kindergarten this fall at my school I teach at! Needless to say he is SUPER excited!!!
OK, now I'm linking up with Farley over at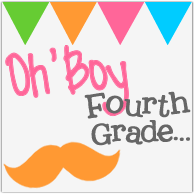 for August's Currently!
Listening- Baby girl is napping so my son is watching Mickey Mouse right now.
Loving- I just went to Bed, Bath & Beyond today to get some more k cups for my Keurig Coffee maker, of course I had my 20% coupons! I wanted a new candle and one attracted my eye because of the color. It was a rich turquoise color and interestingly it was called turquoise sky. It smells delightful! It's made by Yankee Candles.

Thinking- I'm feeling a little guilty that I didn't work on anything for my classroom this summer. The only thing I think I managed to do was pin a bunch of school ideas on pinterest! Hehe!
Wanting- Hubby and I got married August 9th, 2003 and we are celebrating our 10th anniversary this year. Our goal was to always go to Hawaii, but with two little kids now it's not that realistic! So we decided we are going to venture up the coast. We are from San Diego and have done most touristy things here in our home town. I've never been to Santa Monica Pier so we may head up that way next weekend!
Needing- JCPenny is my place to shop for clothes. I took my son and daughter shopping for new clothes and even managed to grab some shorts for the hubby. But a momma cannot shop and try on clothes efficiently with a 2 and 5 year old.
I'm not a big TpT person yet. I'm not that creative to publish things on there or have the time to with my little ones. I do go on there to look for things and Ideas and download a lot of the free items. However I have seen a lot of good common core things I may have to purchase this year!! So that leaves me to my basic things I pick up each year with out a hesitant.
1. Name tag plates. In the past I've taught Kinder, so it was a cute one with a design, now this is my 2nd year in 4th so I go for the upper grade one with the multiplication chart and cursive alphabet!
I get the blue ones!
2. One cent folders! I used them in kinder and still use them in 4th. Can't go wrong with the one cent folders from staples! I usually get 3 sets of 36!
3.Every teacher can't for get a new plan book. It's where all the master ideas get organized to make our days organized and successful!!!
Well I'm off to clean up around the house! Plus I think little one is awake from her nap!